General Contracting Services/Remediation Management Services
"Turnkey solutions, the right response the first time...
personalized services at its best"
Conroy Development
          As a professional environmental consultant, AET's goal is to be responsive to identify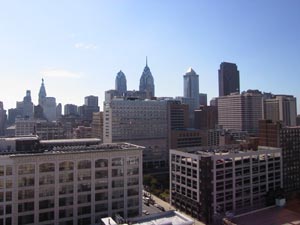 environmental hazards and produce readable accurate reports, contracts or estimates in a timely manner.  Detailed and understandable work plans are also prepared to comply with any required remediation.
          AET is keenly aware that specific projects require a hands-on approach to conduct both remediation as well as the investigative work. Choosing a consultant that who can do both can often save time and money.  Further, a single contract can be awarded to complete all work (eliminating an unneeded layer).
          General Contracting - AET services primarily focus on in-house emergency response to improve the timeliness during small-scale, short-duration remediation.  AET's emergency response personnel are experienced and trained in the following tasks:
Click Here to contact AET now or call 1800-969-6238.
Asbestos - AET is a Pennsylvania licensed asbestos contractor.  Tasks include removal of miscellaneous non-friable materials (such as floor tile), Class II Asbestos Work (for TSI) and Class IV Asbestos Work (for clean-up).
Lead - Tasks include HEPA vacuuming suspect lead containing debris.
IAQ/Mold Issues - Removal of mold impacted building materials as well as initiate/complete drying (utilizing fans, desiccators, or similar) of water impacted building materials.  
PCB - Removal/disposal of PCB containing items as required by the EPA toxic Substance Control Act. 
 
Mercury - Removal/disposal of mercury containing items including lighting, thermostats and switch gears. 
          Remediation Manager Services - AET's project management team will design a cost effective remediation plan and implement this plan through the use of in-house personnel and outside contractors.  AET will hold the sub-tier contracts and manage the work of these contractors.
          This procedure has proven very successful as AET can maintain increased control of health, safety and production issues throughout the project.  AET's remediation manager services also minimize client personnel project requirements while providing AET direct responsibility/authority to meet the project timeline and avoid costly delays. 
To view representative AET project profiles click here
Full Service... Fiscally Responsible... Project Design and Project Management
Click Here to contact AET now or call 1800-969-6238.